Email marketing is a critical aspect of any marketing strategy. It doesn't only help a business establish long term communication with the customers but, also facilitates the collection of essential data while increasing the overall marketing ROI. In fact, 65% of marketers who use email marketing witness a good or excellent ROI in their business. Therefore, if you want to have the edge over competitors and be successful in the long run of business, it's high time you incorporate email marketing techniques within your marketing campaign. However, a good email marketing campaign should be such that establishes a close connection with the audience by sending them the relevant message that best suits their need and preferences.  In short, it's all about looking for the right strategy at the right time.
So, don't go with redundant approaches, especially the one like batch and blast email marketing. This trend died long back. If you are not aware of what exactly batch and blast marketing is, it is an email that is sent throughout your customer base irrespective of their buying history or browsing habits. In short, it's like a shout on the void which usually falls on deaf ears. Such irrelevant marketing emails might annoy your customers to such an extent that they would end up either deleting your email, unsubscribe it or even worse, mark it as spam. Well, there is a reason 55% of the total email messages across the globe are marked as spam by the customers.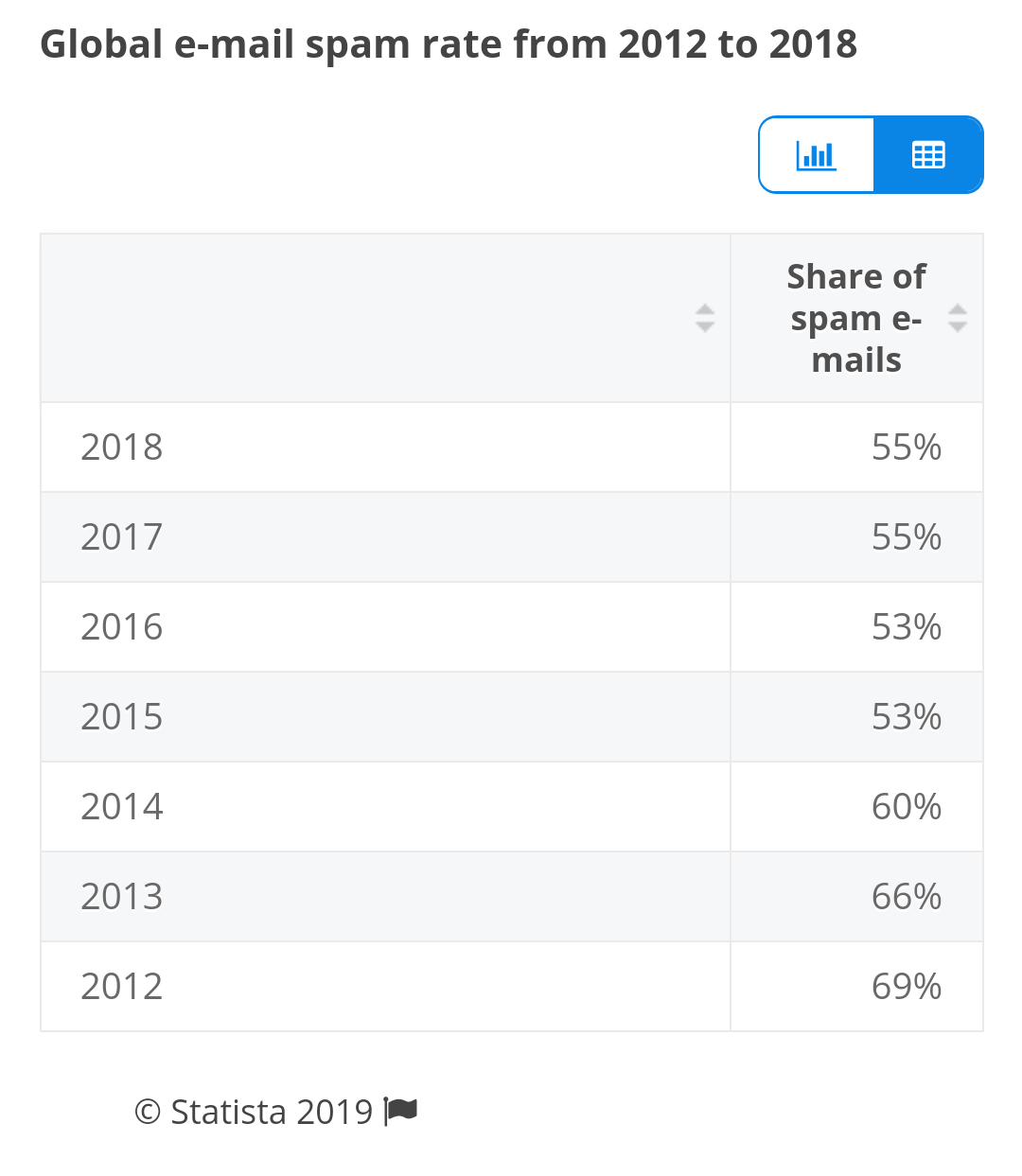 Hence, if you don't want your email marketing campaign to be the one amidst the spam list, avoid batch and blast emails at any cost. Here's a closer and more detailed look at why such emails are harmful to your brand in the long run.
1.   Brand ignorance
Frequent non-personalized emails might trigger your customer base to ignore your emails. Remember, sending multiple emails in a day is not a bad thing but, only when it is personalized and is somewhat relevant to customers based on proper segmentation and buying behavior habits. However, the same is not the case when you send them irrelevant messages. It's like annoying them on purpose and asking for getting ignored. It is undoubtedly going to damage your brand reputation sooner or later.
2. Loss of opportunity cost
Since batch and blast emails accelerate unsubscribes, the chances of losing on opportunity cost become higher. Further, it wouldn't only reduce your open and click-through rates but, also slump your revenue per campaign by making you lose a good chunk of loyal subscribers.
3. Lack of personalization
Batch and blast, as the name itself suggests are sending the same email to everyone, all the time. In the era, when the competition is fierce, and personalization is one of the focus areas of 30% of the global marketers, sending non-personalized emails are just like digging your grave yourself. Moreover, with 77% of marketers already opting for personalization in email marketing, going the batch and blast way is no less than a path that would only lead to a dead end of your business.
4. No performance evaluation
Email marketing gives you a plethora of options to know how your campaign is performing. From click-through rate to open and conversion rates, you can understand it all. However, the scenario is different from batch and blast email marketing. With such bulk emails sent to the customers, it is almost impossible to keep a check on what aspect of the campaign worked and what didn't, thereby leaving you with no chance of progress or improvement of your email campaign.
All in all, batch and blast email campaign are not a good practice. It wouldn't only make your customer reach a saturation point but, also make them unresponsive towards your brand. This, in turn, might lead to you losing a good number of your loyal subscribers. Moreover, as s marketer, you must know that the cost of retention is always higher than the cost of acquisition. Therefore, if you can't retain your customers, you are bound to trigger reduced revenue and lower ROI.
Now, having known all of its disadvantages, the next big question is how to avoid the batch and blast email marketing? The answer lies in the tips as mentioned below Take a look.
List segmentation
Avoid batch and blast approach by segmenting your customer base based on their buying behavior, purchasing history, demography, purchasing power etc. Besides, you must also keep a close look at metrics such as the number of customer visits on your website and its frequency to know precisely how and when to approach your customer with the relevant marketing email.
Opt for targeted content
You must know as a marketer that each of your customers has a unique taste and is in different position of sales funnel. To put it in other words, their needs and wants are different from each other. So, to engage with them, you need to send them relevant emails which targets their preferences and requirements on a personal level.
Impeccable subject line
Email subject line plays a significant role in the success of your email campaign. Therefore, if you want your email to grab the customer's attention quickly, make sure you work on your subject line seriously. From short and crisp subject line to personalizing it with the customer's first name, there is a lot you can do to make your subject line top notch, thereby giving your email marketing campaign the much-needed boost. See how Butlin's does it like a pro.

Analyze your results
It is critical to get a clear view of where you are standing as an email marketer. In short, you must know how your email campaign is performing. So, make sure you keep am an eye on statistics like email delivery rates, open and click through rates. This would help you understand your email campaign better while letting you take corrective measures as and when needed.
Wrap up
In conclusion, email marketing is an art and science both where a marketer needs to visualize the bigger picture in a way that ultimately enhances the sales and revenue. The points mentioned above have made it quite clear how batch and blast marketing is a thing of past and how going for the apt strategy can give you excellent results in no time while helping you curb unnecessary expenses.