For companies in any industry, "customer" equals to "boss". To maintain operational continuity and ensure that the business remains on a growth path, it's vital to stay in the boss' good books. And to do this, companies and their sales and marketing teams must make a concerted effort to engage with their customers and consistently deliver great customer experiences. Here's where customer engagement (CE) and customer relationship management (CRM) platforms like Braze vs HubSpot come in.
Braze has carved a niche for itself as a world-class platform that's "purpose-built for customer engagement". HubSpot is well-known as an easy-to-use, feature-rich, and free CRM for the "whole business". All kinds of companies use these platforms to optimize their sales and marketing programs, delight their customers with engaging campaigns, and strengthen customer relationships over time.
But which platform should you choose for your organization?
Braze – one of the best customer engagement platforms that delivers enhanced messaging experiences across a variety of channels?
Or HubSpot – a connected CRM that simplifies inbound marketing, unifies teams, and empowers them to delight customers throughout their journey?
This article will help you make the right choice. Read on to explore the features and capabilities that make each platform unique and then decide which one is the best option between Braze Vs HubSpot for your brand and customers.
What is Braze?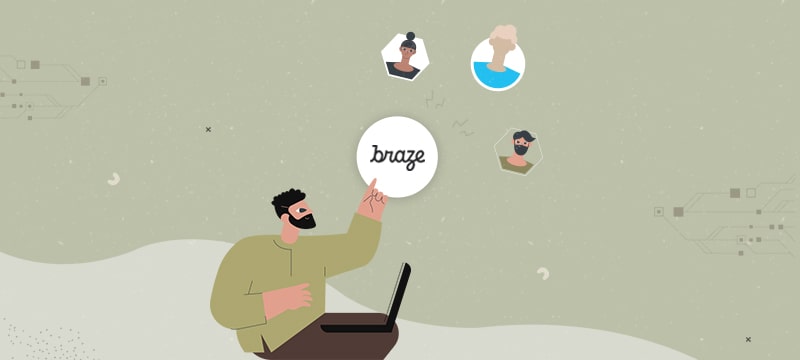 Braze, formerly known as Appboy, is a customer engagement platform that can help your business to design and deliver meaningful customer experiences across many digital touchpoints.
Through its flexible, open ecosystem, your customer-conscious brand can deliver personalized and relevant marketing campaigns across email, push, mobile, SMS, apps, browsers, and more. With the feature-rich Braze platform, it's fairly easy to create powerful customer engagement strategies and deliver responsive cross-channel experiences at any scale.
If your immediate goal is to connect with audiences in the moments that really matter, Braze can be a good choice as a marketing and customer engagement tool. Braze provides a plethora of user-friendly tools for:
Email marketing
SMS marketing
Mobile and web push messaging
Campaign orchestration
Content personalization
Customer journey management
Behavior-based campaign automation
A/B testing
Data streaming and sharing,
Through cross-channel messaging such as email or in-app notifications, you can do everything from welcoming new customers and winning back lost customers, to retaining customers over the long term. Braze can also help you to design personalized email campaigns that increase transactions, drive greater engagement, and garner customer loyalty.
With one unified platform and a single interface, you can build dynamic audiences with real-time data, set up cross-channel experiences, streamline omnichannel marketing, and improve two-way customer engagement. All these activities can help you to build strong relationships with your customers and convert customers into loyal fans and brand advocates.
What Can You Do with Braze?
To start with, Braze is a great choice if your main goal is to enhance cross-channel customer engagement and deliver meaningful customer experiences at any scale. This vertically integrated platform will enable you "listen" to your customers across multiple digital touchpoints – including apps, websites and back-end systems – to understand their preferences and behaviors.
Then use this information – which is available to you in real time – to personalize every message and make it more relevant to your target audience. And you can implement such high levels of personalization across any channel that you and your customers use, including email, SMS, web, in-app, mobile, and in-browser.
Braze supports dynamic segmentation, which means you can build and more importantly, update your target audience at any time. This capability will ensure that you continue to deliver relevant and personalized messaging to stay engaged with your users at all times. Plus, Braze provides tools to create personalized campaigns and content by audience type, channel, send time, and other parameters.
Braze is also ideal if you are looking to orchestrate and test powerful cross-channel journeys that are completely customer-centric and to deliver cohesive, responsive, and personalized experiences to every customer.
From the same interface, you can compose messages, optimize messaging frequency and channels, and set up dynamic journey personalization based on a customer's contextual preferences, behaviors, and cross-channel interactions.
Some of the other things you can do with Braze are:
Leverage real-time data to personalize messages, and orchestrate and test cross-channel campaigns
Build precise and dynamic audiences based on live-updating data about customer behaviors and preferences
Protect data and campaigns with world-class security features
Measure the impact of campaigns "in the moment" to make quick adjustments and deliver engaging messages to every customer, every time
Enhance personalization and deliver more meaningful customer experiences with high-performance REST APIs and webhooks
One of the things that sets Braze apart from other customer engagement platforms is its range of predictive capabilities, thanks to its AI engine and Machine Learning (ML) model. Leverage in-the-moment iteration and advanced AI to automate and optimize your customer engagement practices. In addition, you can use the Braze Predictive Suite and Intelligence Suite to determine the best engagement strategy for your audience, proactively engage with at-risk customers, and optimize every part of every cross-channel campaign and journey.
Who is Braze For?
All kinds of companies use Braze, regardless of their industry or size. Many of its users fall in the mid-market segment. However, larger companies like P&G, Walmart, and Yum! Brands also use Braze to design customer engagement strategies and orchestrate responsive cross-channel customer experiences.
Any firm looking to engage with their customers in personalized ways and deliver meaningful cross-channel messaging can benefit from Braze. Also, since Braze offers a flexible, open ecosystem and a host of channels, Braze users can start small and easily scale up as their marketing and customer engagement practice evolves.
That said, Braze can be difficult to use for small or technology-challenged marketing teams. These teams usually require support from developers and Braze experts like InboxArmy to set up the platform and ensure it is connected properly. External specialists are also a huge value-add if your marketing or sales teams need support administering Braze and optimizing it for maximum ROI.
The Pros and Cons of Braze
When it comes to customer engagement and cross-channel customer experience management platforms, Braze is one of the best. With its open ecosystem and unified interface, you can create personalized, 1-on-1 campaigns across the channel of your – and your customers' – choice. Tap into its broad toolset to simplify and even automate many of your marketing processes, including processes for:
Email campaigns
SMS campaigns
Customer journey mapping
Audience segmentation
Content personalization
Campaign A/B testing
Data ingestion and streaming
Campaign send-time optimization
All in all, if you need to create customer-centric journeys and deliver personalized experiences across multiple digital channels, Braze is a good choice, especially if you work with Braze experts and email marketing consultants like InboxArmy.
And if you are just getting started with Braze, you can learn more about the platform and its capabilities by diving into its resource library. The library includes dozens of user guides, reports, articles, videos, and webinars that you can access to understand what is possible with the ever-evolving Braze platform.
Now that you have a good handle on the many advantages of Braze, let's look at its drawbacks. One is that a free trial is not available, which means you have to put down money right from the get-go. Contact Braze's sales team or InboxArmy to get pricing information. Also, a free version is not available, so if you are part of a small company or team, the platform may not be a cost-effective choice.
Some of the other drawbacks of Braze are:
It doesn't provide an image library
You cannot build customer surveys
It doesn't include features for list management or subscriber management
Your campaigns may not be CAN-SPAM compliant (CAN-SPAM compliance is mandatory if you are a U.S. company sending commercial email messages to individuals in the U.S)
The Android SDK can crash occasionally
Data can become out of sync on some complex campaigns
Connected content can be difficult to edit without engineering support
Implementation can be challenging without dev/IT support
It can take time to learn to use the platform and all its features
Braze doesn't provide online support
Now that you know more about Braze, let's take a look at HubSpot.
What is HubSpot?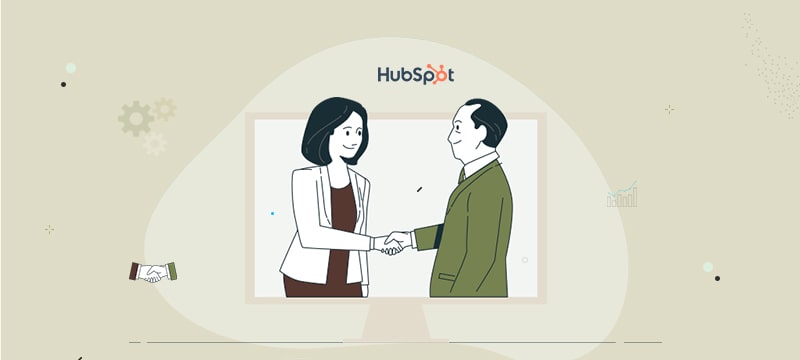 The HubSpot CRM platform is ideal for small businesses looking to improve customer experiences and power business growth. Scaling businesses can easily access HubSpot and its Marketing, Sales, Customer Service, Content Management, and Operations software, which are known as "hubs":
Marketing Hubto grow traffic, generate leads, and set up email marketing campaigns
Sales Hubto manage contacts, grow the sales pipeline, and close more deals faster
Service Hubto provide first-class customer support with tools like ticketing and live chat
CMS Hubto build engaging, conversion-oriented websites
Operations Hubto maintain clean customer data, set up email sequences and workflows, track prospects, build customized forms, and automate manual processes
While these tools include many paid features, forever-free plans are also available for HubSpot's Sales, Marketing, and Service Hubs. The CRM comes with dozens of free foundational tools for your sales, marketing, CMS, service, and operations needs. These include:
| | | | | |
| --- | --- | --- | --- | --- |
| For Sales Leaders and Salespeople | For Marketers | For Customer Service | For Operations | Business Owners |
| Reporting dashboard | Form builder | Help desk | Data sync | Lead management and tracking |
| Company insights | Ad management | Conversations inbox | Sales automation | Document tracking |
| Deal tracking | Lead generation | Live chat | Forms | Pipeline management |
| Pipeline management | Landing page builder | Team email | Prospect tracking | Ticketing |
One of the things that sets HubSpot apart from other CRM platforms is that its various tools are not simply cobbled together in a haphazard or siloed way. Rather, each tool is crafted and integrated with the others in a seamless manner. You thus get a connected CRM system to manage your customer information and deliver best-in-class customer experiences without adding unnecessary complexity into your organization.
What Can You Do with HubSpot?
If you are a scaling company looking for a connected CRM that's both powerful and easy to use, HubSpot can be a good choice. The platform includes numerous tools that can help you to:
Organize and sort deals in the sales pipeline
Convert leads into customers and grow the lead/customer database
Boost website traffic
Gather customer feedback
Increase upsells, cross-sells, and get more referrals
Manage all customer communications
HubSpot's various tools are powerful on their own, but even better when you use them together. For example, your salespeople can use HubSpot to organize deals in the sales pipeline and then directly send emails or make calls directly from the CRM itself.
At the same time, marketers can capture more new leads and grow the company's database with HubSpot's free ad management tools, forms, landing pages, and live chat. Similarly, marketers can use HubSpot's chatbot builder to scale one-to-one chats with chat automation while the customer service team can manage all customer communications from one universal inbox.
Sales leaders and operations managers can also use HubSpot to optimize their individual teams' productivity and outcomes. The former can track the sales team's performance in real-time on a visual dashboard and also identify growth opportunities.
The latter can leverage HubSpot's easy-to-use tools and integrations to connect your existing tech stack to HubSpot CRM and support other teams like sales and marketing with data syncs, sales automation, prospect tracking, and more.
Here are some other things you can do with HubSpot:
Get notifications when a prospect opens an email or visits your website so you can follow up quickly and in-the-moment.
Leverage HubSpot's free Gmail and Outlook integrations to send personalized emails.
Create, send, and analyze bulk email campaigns.
Create omnichannel and hyper-personalized customer experiences throughout the customer journey.
Organize and track customer issues in one dashboard.
Capture and review in-depth reports with metrics on customer wait times and ticket volumes.
Automate contact management and clean your database with clicks rather than code.
HubSpot provides a single source of truth about customers so your teams can forge deeper relationships with them throughout their journey with your brand. Attract the attention of your target audience, get deeper insight into prospects, automate busywork, deliver authentic service, and create remarkable website experiences – with HubSpot CRM, you can do all this and more.
Who is HubSpot For?
The HubSpot CRM is known for being connected and user-friendly, so any customer-facing team can use its features to connect with customers and enhance customer experiences. The free CRM is ideal for small and medium businesses (SMBs) looking to deliver best-in-class customer experiences without breaking the bank.
Scaling companies can benefit from the connected CRM and its many time-saving tools. Small teams and even individuals can use its free foundational tools to manage their customer relationships and experiences. HubSpot also offers a paid version of its CRM known as the Enterprise CRM Suite that includes comprehensive marketing, sales, customer service, CMS, and operations software for larger businesses and established enterprises.
The Pros and Cons of HubSpot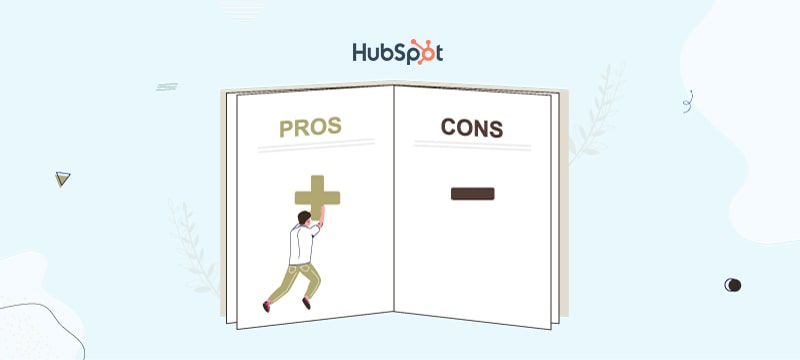 HubSpot is one of the few CRM platforms that has something for every customer-facing team. HubSpot's comprehensive ecosystem of connected tools is one of its biggest USPs.
Unlike some CRMs that are mainly about contact management, HubSpot goes beyond contact management with tools to capture leads, boost website traffic, track sales activity, convert visitors to customers, and send personalized, on-brand email campaigns.
HubSpot is also a useful tool for service and operations teams because it can help them organize customer communications, provide relevant and timely responses to customers, and automate many tasks that typically take (waste) a lot of time and effort.
Another advantage of HubSpot is that it offers both free and paid versions, so all kinds of businesses and teams can benefit from its tools and technologies. Plus, it includes many email automation capabilities for everything from sales and email marketing, to customer ticketing, contact management, and live chats. Leverage these capabilities to save time and focus on the big picture (keeping the customer happy).
Some of the other pros of HubSpot are:
User-friendly interface with useful capabilities for all customer-facing teams
Full visibility into the entire sales funnel on a visual dashboard
Provides a unified view of the customer for all teams.
Automatically track customer interactions on any channel.
Consolidate customer records to reduce total cost of ownership.
Free access to HubSpot's customer support (24/7) and customer success team.
One drawback of HubSpot is that some of its features can be confusing and require a steep learning curve for new or inexperienced users. In this case, working with HubSpot email marketing experts like InboxArmy can be a good strategy.
InboxArmy's HubSpot experts can help you streamline your HubSpot marketing program and leverage its many useful capabilities so you can capture its full potential and close more deals.
Some other cons include:
Lack of integration with Microsoft ads so it's difficult to track the performance of search ads in Bing
The free bundle may not provide all the tools you need.
Free templates (email, website, landing pages) offer limited personalization
No option to bulk select contacts and select contacts across pages
Limited flexibility with reporting custom dashboards
Limited account-based marketing (ABM) capabilities
Paid versions can be pricey for small businesses with lean operations.
Braze vs. HubSpot: A Head-to-head Comparison
Let's take a look at how Braze and HubSpot compare with this head-to-head comparison table:
Factors
Braze
HubSpot
Suitable for

Marketing campaigns
Customer engagement
Customer experience management

Customer relationship management
Sales management
Operations automation
Customer support optimization
Marketing campaigns

Email marketing + mobile-optimized emails
Yes

Yes

Cross-channel campaigns

Yes

Yes

Drip campaigns
Yes
Yes
A/B testing
Yes
Yes
Dynamic content
Yes
Yes
Landing pages and web forms
Yes
Yes
WYSIWYG editor
Yes
Yes
Template management
Yes
Yes
Subscriber management
No
Yes
Image library
No
Yes
CAN-SPAM compliance
No
Yes
Customer surveys
No
Yes
Reporting/analytics
Yes
Yes
In-app/in-browser messaging
Yes

No

Mobile push messaging
Yes
No
Ease of use
4.3/5*
4.3/5
Phone-based customer support
Yes
Yes
Free version
No
Yes
Suitable for
SMBs, large enterprises
SMBs, large enterprises, individuals
* according to a Capterra survey
In-depth Analysis of Braze vs HubSpot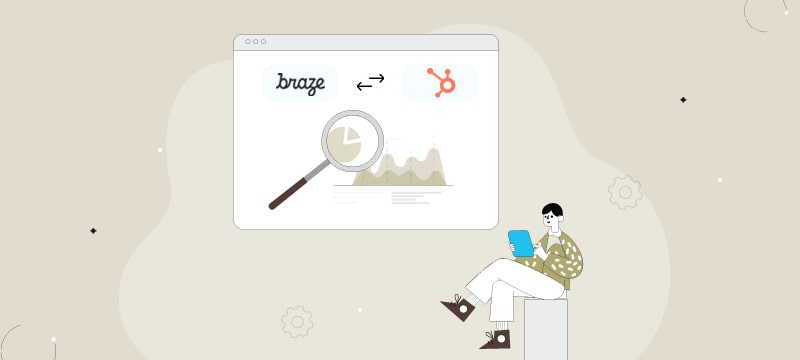 Here's a detailed comparison of Braze and HubSpot with respect to some important characteristics and features.
1. Price
Braze
Braze does not publish the price of its email marketing solution on its website. To understand its cost, contact the Sales team directly. The price you pay will mainly depend on the features you need. Keep in mind that there is no free trial or free version of Braze so before buying the platform, be very sure that it is what you need.
HubSpot
HubSpot's pricing structure is published on its website. Individuals and small teams can use its free foundational tools or pay for the Starter or Professional versions. The Professional version costs about 50X more than the Starter version so make sure to understand what is included in each before opening your wallet.
For businesses and enterprises, two versions of the "CRM Suite" are available, both of which come with comprehensive marketing, sales, customer service, CMS, and operations software. Both are fairly pricey so if you are a SMB, they may be out of your budget range.
2. Sales, Service, and Operations Software
HubSpot
HubSpot is truly a comprehensive and connected CRM because it includes software for sales, service, and operations, in addition to marketing and contacts management. With its Sales CRM, salespeople can manage the sales pipeline, create tasks, and send customer communications from inside its interface. Similarly, service and operations teams can use HubSpot to streamline their activities, automate many tasks, and save time.
Braze
Braze is primarily a customer engagement and customer experience platform so it does not provide tools for sales, service, or operations teams. That said, if you already have these tools and only need a platform for customer engagement and customer experience management, select Braze. But if you need all these capabilities in one unified platform, select HubSpot.
3. Omnichannel Messaging and Customer Engagement
Braze
Since Braze is a cross-channel customer engagement platform with an open ecosystem, it supports multiple channels that you can use to engage with your customers, including email, in-app, SMS, browser, and mobile. All your messaging will be integrated so you can deliver connected experiences from one single platform.
HubSpot
With HubSpot, you can capture new leads, grow your database, create customer survey forms and landing pages, and also convert visitors in real-time using live chat. However, it doesn't support in-app or in-browser messaging. Even so, it's easy to integrate HubSpot's CRM tools with your other marketing tools in order to create personalized customer experiences across many channels at every point of the customer journey.
4. Build Websites, Forms, and Landing Pages
HubSpot
You can create a new website or migrate your existing website to the HubSpot CMS. You also get free ad management tools to attract more visitors to your site, and tools to track visits and set up email notifications. The CRM also includes free forms and landing pages to help you convert visitors into qualified leads.
Braze
Braze does not provide tools to set up websites or landing pages since it is meant for omnichannel engagement and marketing. So, if you don't yet have a website in place or want to set up a new landing page for lead generation, HubSpot is a better choice than Braze.
FAQs
1. Braze vs. HubSpot: which platform is easier to use?
Both Braze and HubSpot are not too complicated to set up or use. However, both come with dozens of tools that can be difficult to learn and use in an optimal manner. Whether you select Braze or HubSpot (particularly its paid versions), you could benefit by onboarding a team of experts like InboxArmy.
2. Braze vs. HubSpot: which platform is cheaper?
The price of Braze depends on the features you select, while the price of HubSpot depends on whether you select its foundational tools (free) or its Enterprise CRM Suite. Depending on what you select, one platform may be cheaper (or more expensive) than another. Contact InboxArmy if you'd like a tailored recommendation with respect to price and features.
3. Which platform is better for cross-channel marketing?
Both Braze and HubSpot provide user-friendly cross-channel marketing tools. Braze is better if you want to augment your email marketing program with SMS, in-app, or in-browser messaging. HubSpot is mainly about optimizing your email marketing program.
4. Which platform is better for my Sales and Customer Support teams?
Unlike Braze, HubSpot includes tools for sales and customer support teams (and for operations teams). Braze is primarily focused on optimizing your marketing program and customer engagement strategies.
5. I own a small business. Which platform should I select?
SMBs usually find HubSpot cheaper and more user-friendly than Braze. But this doesn't mean that you can't use Braze if your company is a SMB. Identify your specific marketing needs and budget and then decide which platform is right for you. If you're not sure where to start, InboxArmy can help you clarify your thoughts.
Braze or HubSpot? Which One Should You Choose?
As with any comparison between CRM or customer engagement platforms, there is no "right" answer to this question. The platform you select would depend on many factors, including your requirements, customer-related goals, and budget.
Braze is a good choice to create powerfully effective cross-channel customer engagement strategies at scale. But HubSpot's connected CRM is better if you want one platform to unify and simplify your sales, marketing, customer support, and operations functions. Both platforms are trusted by hundreds of organizations all over the world so as long as you choose well, you are likely to get great bang for your buck.
Contact our full service email marketing agency if you need more information or tailored advice about Braze vs HubSpot. Our team can help you understand these platforms better and determine which one is the best choice for your organization.