If you're an email marketer, you've been there before—The sheer terror of having to hit the 'SEND' button.
"Is the email good enough? I hope the links work and the images render properly. I hope it lays out well on mobile…"
That 'SEND' button is powerful and fear-inducing. And despite all the tests, edits, proofs, etc., we can sometimes overlook a glitch or two. So, that fear is palpable!
The best way to alleviate the fear is to follow a process, or better yet, a checklist.
Our friends over at Campaign Monitor put together this Email Campaign Checklist that we think is amazing and worth passing along to you.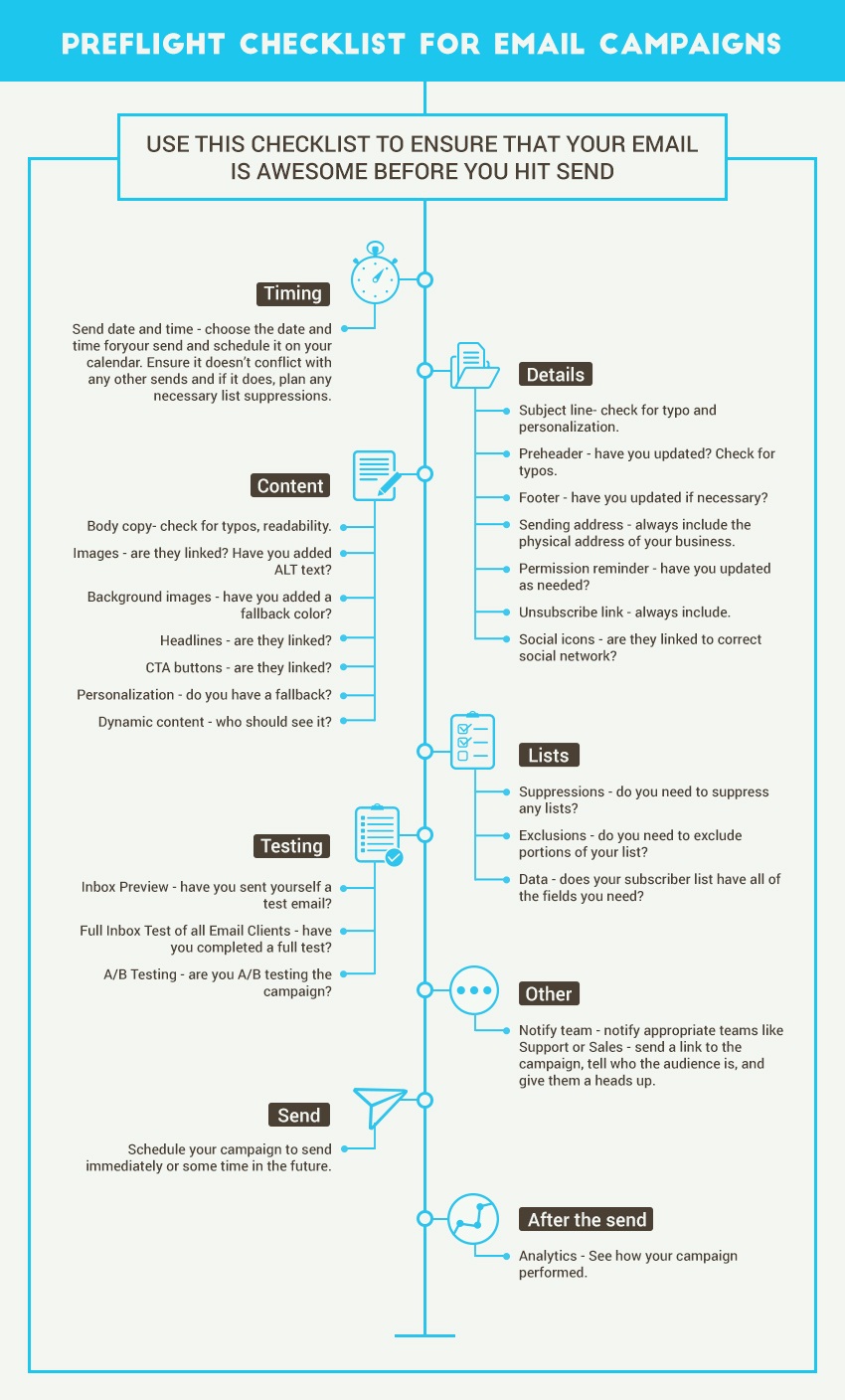 Need help with your email marketing campaigns beyond this checklist? InboxArmy provides varied email campaign services, and they can help you create and manage entire email marketing campaigns for you.
In other words, let us worry about pushing the 'SEND' so you don't have to!