The holidays are the busiest, yet one of the best times to boost sales and increase ROI. These crucial times can either make or break your bottom line if your email marketing campaigns are not done right. So, we've compiled this checklist to help you achieve remarkable holiday email marketing campaign results.

Source: pulse.custora.com
Impressive Email Template Designs
The holiday email templates should be in tune with the holiday spirit. The colors you use, the design of the email and the email copy – everything should be relevant to the season.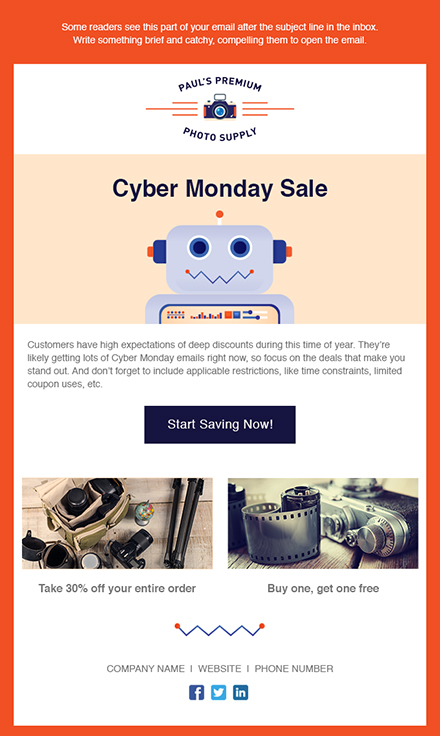 ---

Be Landing Page Ready
Landing pages can boost conversion rates and enhance open and click-through rates. With your landing pages, make your customers feel that they are entering an exclusive space designed just for them. Many brands use videos on their landing pages, this can increase conversions by 86% according to a study.
Jo Malone – Email

---
Jo Malone – Landing page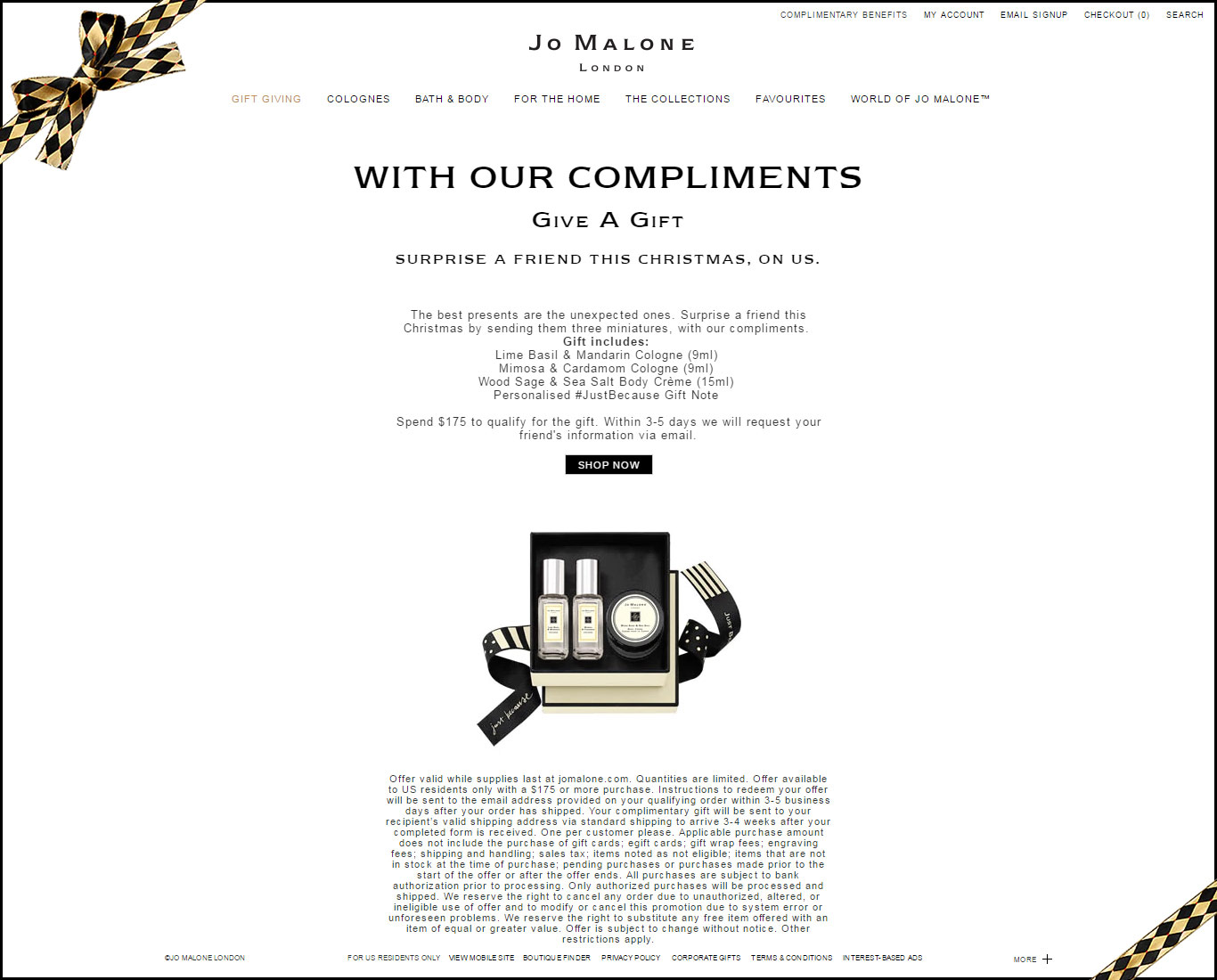 Mobile Optimization is a Must-Have for On-The-Go Customers
Over 50% of emails are opened on mobile devices now. That number is likely to jump higher during the holidays. After all, the holiday season is a time when customers are always on the move, traveling, shopping, etc.
Your emails need to be optimized for mobile use to keep your customers happy and shopping your offers.
Offer Free Shipping & Other Discounts
Most customers wait for and expect discounts and special offers this time of year. You can create urgency with special offers and anticipation for future offers with great content. However, be sure to offer discounts that entice your customers but don't burn through your entire profit margin!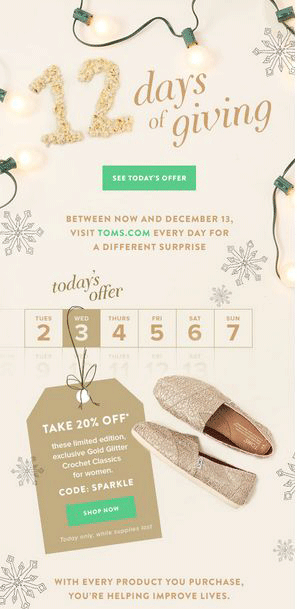 Free shipping appears to be the most popular and sought-after incentive for retailers to increase sales. See the numbers below from this Deloitte 2016 holiday survey: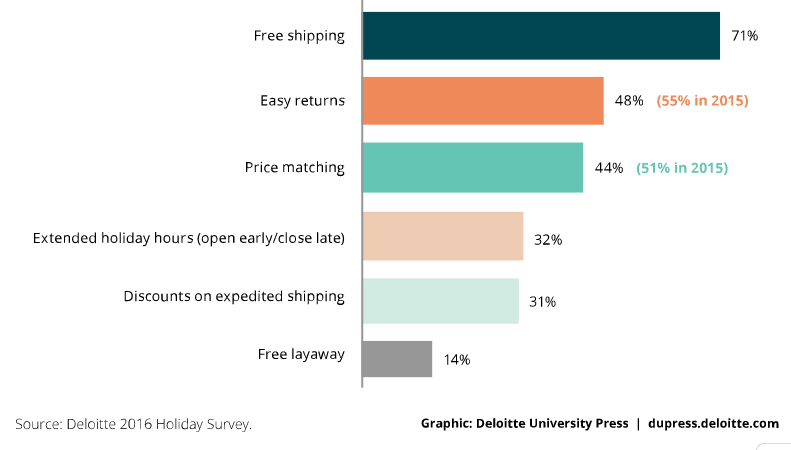 It's Holiday Time – Create Urgency
Emails during the holiday peak should create some sense of urgency. Examples include:
Countdown Timers
"Final Hours to Save"
"Offer Ends in…"
This will make the customer want to engage with your brand and grab the offer while it lasts.

Testing Matters
Always test your emails and offers before finally sending it to the customer.
Wrapping Up
Holidays are the time marketers need to be at the top of their game. Make sure you're marking your list and checking it twice so you can sail through to great ROI.