Klaviyo Integrations are powerful tools that allow users to help bring together data from two or more siloed systems.

Klaviyo is a powerful ecommerce marketing platform that offers a variety of integrations to help businesses improve their customer experience. Klaviyo's integrations provide users access to tools and data that can help them increase conversions, reduce costs, and create personalized customer experiences.

Since the Klaviyo database integrates smoothly with your tech stack, it helps your businesses leverage data most effectively with custom analytics that enables you to make informed business decisions.

With easy access to comprehensive data about every customer visit, you can use those insights from the same platform to automate personalized email and SMS communications. As a result, it is easier to reach out to your customers with tailored messages and offers.

This article will discuss the advantages of 30 best klaviyo integrations and why they benefit businesses.
Top 30 Klaviyo Integrations For Businesses
1) WordPress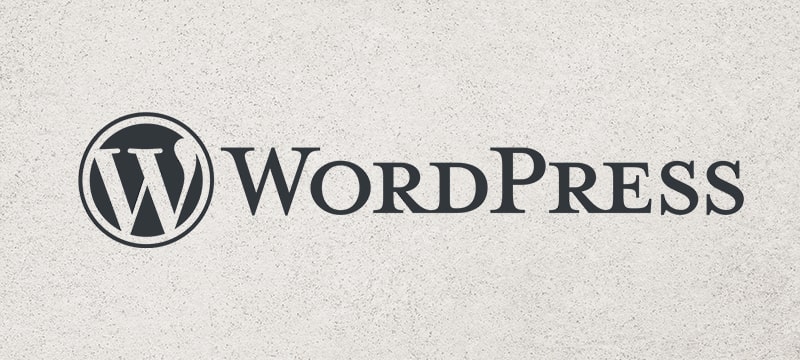 It's one the most popular publishing platforms, used by millions to create and manage websites and blogs using only an email address.
WordPress advanced suite of features enables aesthetic designing, content upload, storage, creating photo galleries, embedding audio, streaming video, and other capabilities.
In addition, WordPress users can share new posts or content through built-in social sharing, leverage SEO tools, and access in-depth statistics and analytics to understand visitor demographics and related information.
Benefits of Klaviyo integration with WordPress:
Analytics about site visitors without using a third-party service enables publishers and marketers to send relevant emails based on user actions.

Marketers can develop targeted content and blogs relevant to a lead's interests.

Ideal for publishers and marketers seeking to improve engagement rates.

Flexibility to choose when and how to engage with leads through numerous user-friendly options.

Promotes personalized and relevant content for target audiences, which in return helps boost ROI.
2) Google Forms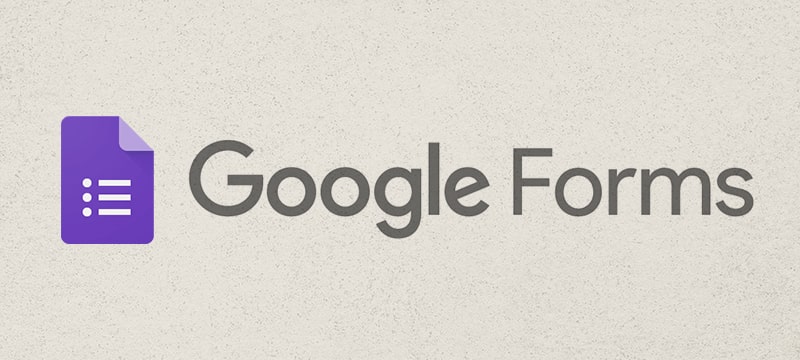 This popular, free, form builder tool lets users create online surveys and questionnaires and collate and organize simple or complex information.
Regardless of the number of respondents, Google Forms works on the web and mobile. It is typically used by freelancers, large enterprises, SMEs, and non-profit and public administration.
Google Forms boasts of superior, user-friendly UI. Its enhanced personalization and editing tools help you send professional-looking surveys and questionnaires to individuals or customers.
Also, live response data, charts, and automatic summaries facilitate data analysis and can be accessed and analyzed via Google Sheets or other platforms.
Benefits of Klaviyo integration with Google Forms:
Quickly identify customers who have completed the survey and thus auto-personalize future messages.

Lets customers fill out surveys, thereby boosting engagement quickly.

Easily segment customers into Klaviyo lists based on survey answers.

Automate marketing campaigns based on collected data.

Conveniently monitor customer feedback and survey completion rates.
3) Shopify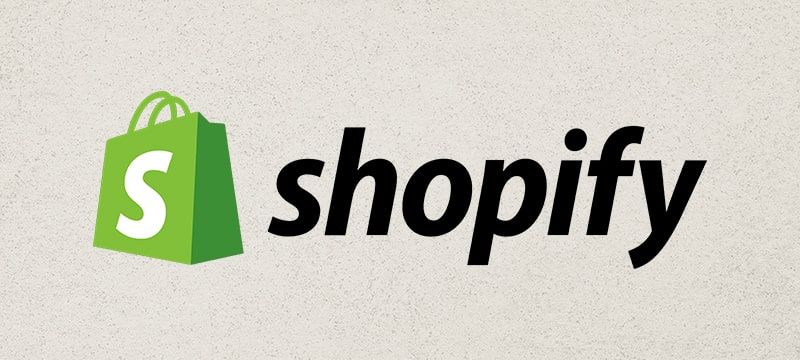 Shopify is one of the most preferred e-commerce platforms worldwide for selling online, on social media, or in person. It is easy to use, offers value for money, and is recognized for its excellent customer service.
Shopify lets you conveniently run your business on one unified platform.
You can fully customize your online store, incorporate new sales channels, manage a vast range of products and inventory, have user-friendly fulfillment of orders in a single step, and track sales visitor traffic, growth trends, and more.
Benefits of Klaviyo integration with Shopify:
Conveniently sync critical data events, such as canceled and fulfilled orders, refunds, checkouts, and for analysis and campaign use.

Powerful audience segmentation enables rich personalization and more targeted campaigns.

Automated workflows allow quickly setting up messages for broadcast when triggered by specific events.

Klaviyo lets you implement SMS campaigns alongside email marketing, as Shopify email is restricted to email marketing only.
4) Adobe Commerce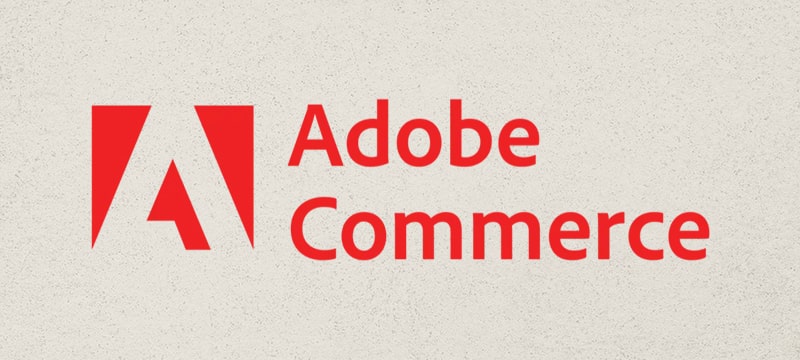 A highly advanced e-commerce development platform AdobeCommerce aims to enable companies to achieve growth based on exceptional customer experience.
It encompasses superior business intelligence dashboards, email segmentation, content management and marketing tools, customer loyalty tools, and other features to support online businesses.
It has become an omnichannel solution for B2C and B2B merchants seeking an enterprise edition.
Benefits of Klaviyo integration with Adobe Commerce:
Implement email automation across all stages of the customer lifecycle. For example, sending trigger emails for abandoned cart reminders, post-sales follow-up, product recommendations, seasonal discounts, and other events.

Create segmented customer lists based on demographics, geographical location, user behavior, items viewed, and almost anything else.

Access detailed reports and predictions on customer lifetime value, web page visits, page abandonment, purchase volume, and other shopper behavior.

High level of personalization based on customer data and configurable products. Specialized emails tailored to individual customers improve conversions.
5) Salesforce Service Cloud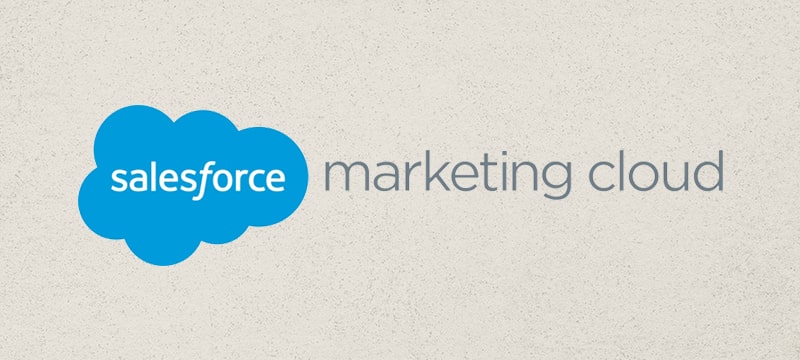 This customer relationship management (CRM) platform for customer care and support. Salesforce marketing Cloud provides businesses a comprehensive view of their activities and interactions. The insights help deliver faster, more efficient, and personalized services.
With a platform for customers to connect with businesses across multiple digital channels such as mobile messaging, AI-powered live chat, email, and social media, the SalesforceService Cloud provides the ultimate customer care experience.
Benefits of Klaviyo integration with Salesforce Service Cloud :
Quick and hassle-free integration that can be set up within a few minutes.

Modern architecture principles enable customers to earn revenue within 1-2 weeks of implementation.

Cutting-edge automation and segmentation tools help businesses conveniently communicate with customers at an enterprise scale while offering personalized experiences.

Access to data science tools such as churn risk, send time optimization, purchase frequency, customer lifetime value, personalized product recommendations, and more.

Capture custom data leveraging Klaviyo's APIs.
6) HoneyBook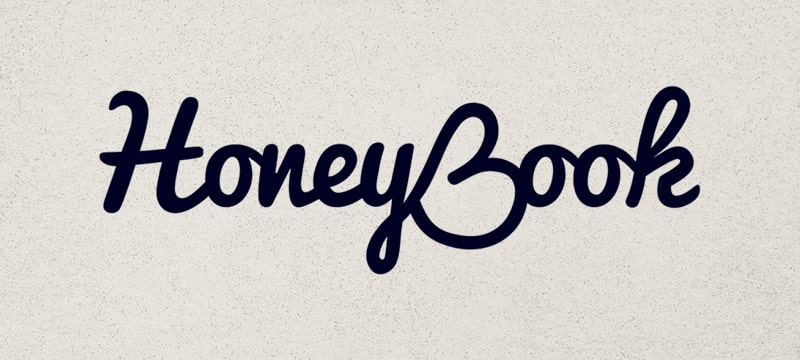 This cloud-based CRM solution typically caters to small businesses to manage projects, create contracts, book clients, send invoices, receive payments, and manage other client management processes.
It also includes custom templates and notifications that help businesses offer customers automated appointment requests and follow-ups.
HoneyBook is very easy to use and has an intuitive UI. As a result, businesses can effortlessly track customer behavior and respond quickly with marketing campaigns tailored to each customer.
Simply put, these combined tools help companies provide top-tier service in an organized way.
Benefits of Klaviyo integration with HoneyBook:
Integrates with Klaviyo in a few clicks. Efficient Klaviyo flow automation (no code) ensures you focus on your core business.

Automatically synchronization of customer data between HoneyBook and Klaviyo facilitates sending personalized emails to customers based on their activity in HoneyBook.

Easily track the effectiveness of campaigns and automated emails sent out through Klaviyo.

Grow your customer base and increase customer retention through targeted marketing campaigns.
7) WooCommerce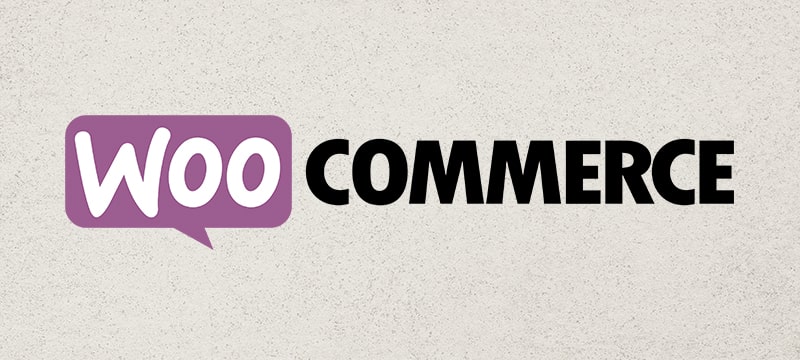 WooCommerce is a free, open-source flexible software solution typically built for WordPress-based websites. It is one of the leading e-commerce platforms worldwide and is commonly used to create online e-commerce shops.
The WooCommerce solution allows anyone to transform a regular website into a fully-functional online store. It is designed to be very beginner-friendly and can be set up even without prior experience in IT or coding.
WooCommerce has all the necessary features and tools to manage an e-commerce store, from setting up product displays to order management and multiple payment gateways.
Benefits of Klaviyointegration with WooCommerce:
Instal plugins directly from WooCommerce.

Flexibility to develop custom integrations, templates, and automation ensures control of form fields, tech stacks, and templates.

Seamless integration enhances the quality of email campaigns and track website activity, and send more targeted emails based on customer behavior.

Minimize complexity and boost retention, irrespective of inventory size.
8) Trustpilot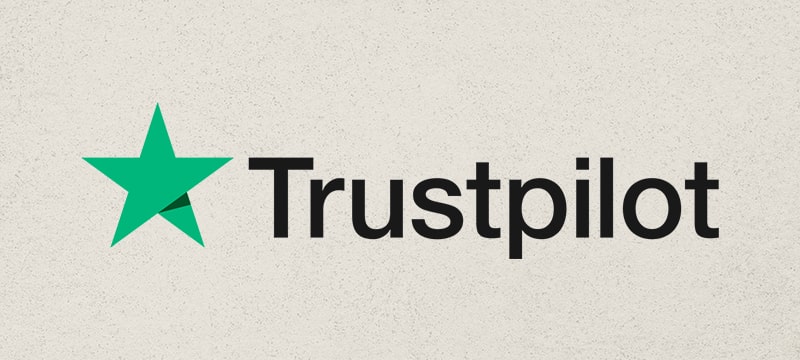 A customer review management tool that's free and open to all businesses and consumers. It allows companies to engage and build trust with customers and potential customers by gathering reviews and feedback on a product or service they purchased or contacted customer service.
Trustpilot enables organizations to improve their overall customer experience, enhance their online presence and reputation, and drive conversions and sales.
Some of Trustpilot's key features include high-quality review reporting and analytics, review invitations and reminders, on-site review widgets, rich snippet stars, and Google seller ratings.
Benefits of Klaviyo integration with Trustpilot:
Highlight your Trustpilot stars, reviews, and ratings in your Klaviyo newsletter directly with a dynamic widget.

Filter reviews in Klaviyo emails based on star rating, content, and type (service or product reviews).

Automatically features the most recent reviews matching the chosen settings, enabling consumers to see the latest scores and reviews.
9) Wix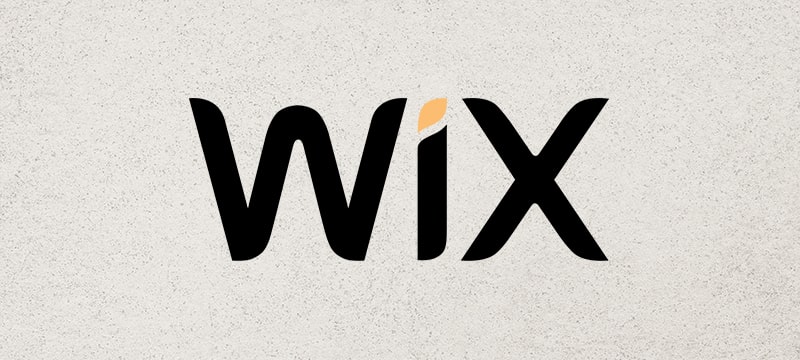 It's a user-friendly website builder that helps you easily set up an online presence using the drag-and-drop interface. Even if you have prior coding or FTP knowledge, you can get started with web hosting – all that you need is your email address!
The web builder's robust customization capabilities, e-commerce tools, and intuitive interface let you build beautiful sites without breaking your budgets. Further, rich web store features, superior customer service, and excellent uptime make Wix an attractive business option.
Benefits of Klaviyo integration with Wix:
Order and contact information sent to Klaviyo supports advanced email segmenting and win-back emails.

Predict your customer's next purchase date and future spending to tailor marketing campaigns and automate email messaging.

Calculate the customer lifetime value for insights into the profitability of customers.

Leverage email pop-ups to collect newsletter subscribers and expand your customer base.

Plan your buyer's journey from beginning to end for a seamless customer experience.
10) Sisense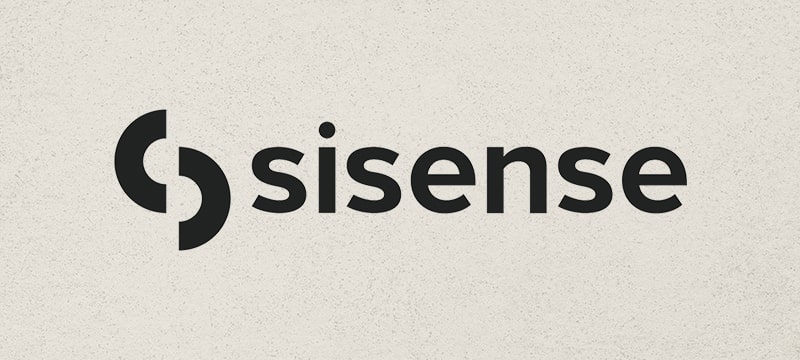 Sisense is a business intelligence platform that embeds analytics seamlessly into any workflow.
Its data & analytics platform facilitates a potent mix of data from across the entire data landscape while converting it into significant, actionable analytics applications that can be embedded anywhere.
From manufacturing to retail to life sciences, it helps improve customer experiences by enhancing user adoption and supporting innovative business initiatives that accelerate innovation and drive digital transformation.
Whether your data is cloud-based, on-prem, or combines both, Sisense empowers businesses with the tools and technologies to implement your analytics application strategy successfully.
Benefits of Klaviyo integration with Sisense:
Quickly load your Klaviyo data to a database or cloud data warehouse and analyze it using Sisense for powerful insights about customers and campaigns.

Integrate Sisense with Klaviyo without writing ETL scripts and customize data pipelines to suit your needs.

User-friendly data visualization tools to quickly analyze and track Klaviyo events and metrics in real time.
11) Kixie PowerCall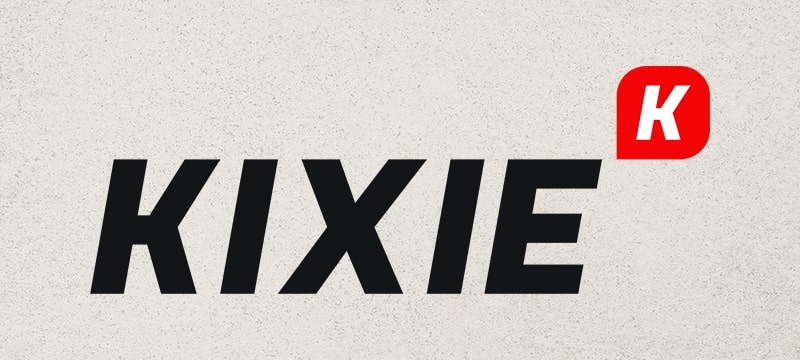 This sales engagement platform helps the sales team improve performance with reliable, easily-automated calling and texting service providers and leading CRMs.
The cloud-based can be set up in a few minutes with no hardware. It leverages advanced technology, including AI, to help sales representatives make sales calls quickly and conveniently, engaging with more prospects.
Kixie helps transform your CRM into an automated sales powerhouse with an intelligent autodialer, seamless integration, and enterprise phone service.
Benefits of Klaviyo integration with Kixie PowerCall:
Single-click integration eliminates 80% of sales busywork, leaving more time to close deals.

Uninterrupted dialing, sending follow-up emails and moving deals to the next stage – all in a single click.

Never forget a new lead – create and update contacts automatically when you call Kixie.

Automatic logging of calls, texts, recordings, and outcomes.

Boost productivity and win rate when phone calls and texts are integrated with Klaviyo.
12) Poptin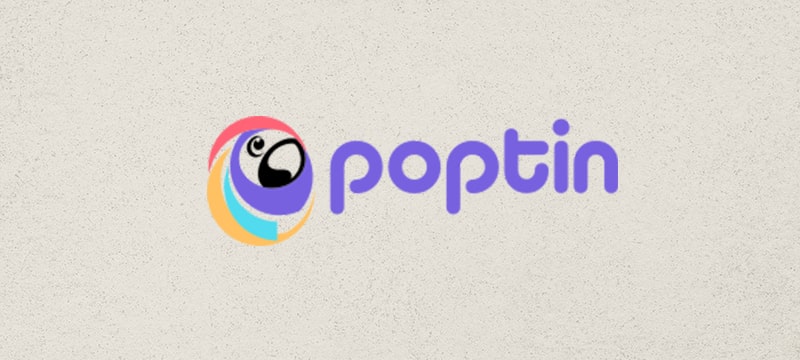 A free lead capture platform that interacts with your visitors and helps convert them into leads, subscribers, and sales, leveraging popups, embedded forms, and autoresponders.
Poptin in-line forms and popup plugins track the behavior of your site visitors and display the relevant message at the right time.
From increasing engagement and recovering abandoning website and cart visitors with suitable exit strategies and technologies and many other triggers, Poptin helps optimize conversion rates and grow your business.
Benefits of Klaviyo integration with Poptin:
Use enhanced email marketing to disseminate customized pop-ups, inline forms and boost based on greater engagement with prospects.

It can be easily integrated without prior coding knowledge, allowing you to start creating your business flow.

Collect any data from Klaviyo's Advanced Fields, and view it under Custom Properties on the Klaviyo dashboard.

Quickly identify where Poptin is the source of news leads from your Poptin forms and popups.
13) Okendo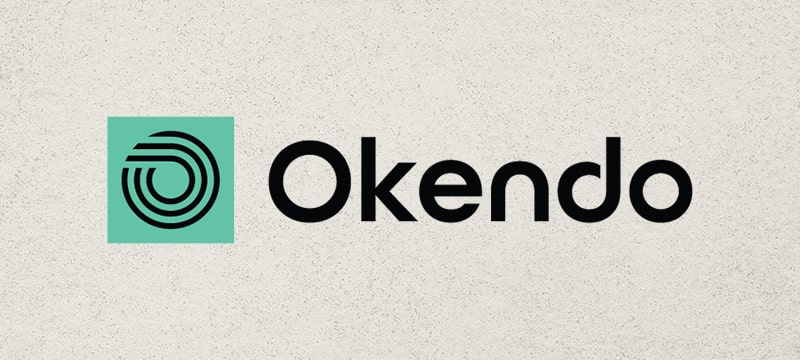 It's a review management software for businesses that use Shopify. It helps manage user-generated content (UGC), post customer reviews on websites and/or social media platforms, and collect actionable product data.
This enables streamlining of decision-making processes for the buyers while delivering more personalized customer experiences.
Businesses can then improve their overall email click-through rates (CTRs) and ranking across search results by showcasing the review metadata and the product's page links.
Benefits of Klaviyo integration with Okendo:
Enhance emails with social proof, create advanced flows to optimize campaign performance, and create new engagement possibilities.

Consolidate customer communications by sending Okendo-triggered automated review requests through email or SMS in Klaviyo.

Demonstrate ratings and reviews in triggered emails such as product recommendations and cart abandonment to accelerate performance.

Implement advanced segmentation and personalization by syncing zero-party customer data in Okendo to customer profiles in Klaviyo and leveraging it to create targeted and effective email campaigns.
14) Unbounce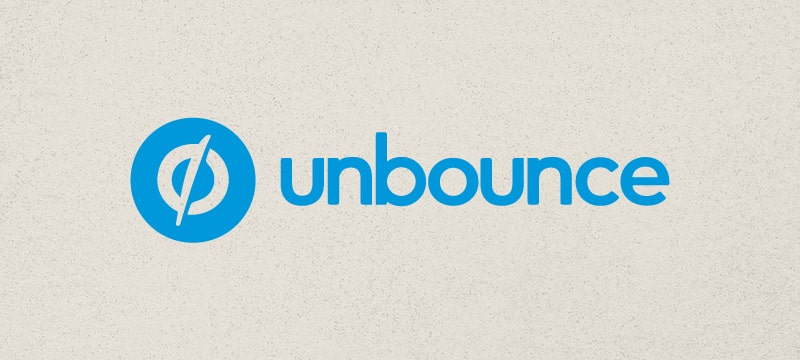 Unbounce is a valuable tool for building, refining, and publishing new landing pages to test. It helps businesses generate significant leads, signups, and sales. The easy-to-use builders are designed for any skill level, even if you're not a designer or developer.
Email Marketing experts can combine their expertise with AI insights to create and optimize effective marketing campaigns using Unbounce Conversion Intelligence.
From building landing pages to creating a high-converting copy or maximizing conversion rates, Unbounce's platform is suitable for all business types.
Benefits of Klaviyo integration with Unbounce:
Seamless integration to use landing pages to add new customers to your newsletter list.

Automatically target a series of flow messages before sending out newsletter campaigns.

Advanced email segmentation for targeting audiences per your requirements, leveraging behavior, location, profile, list, predicted LTV or order date, and other criteria.

Behavior-based automation sends messages automatically based on channel engagement, profile/event data, predictive analytics, and other relevant platform data.
15) LiveWebinar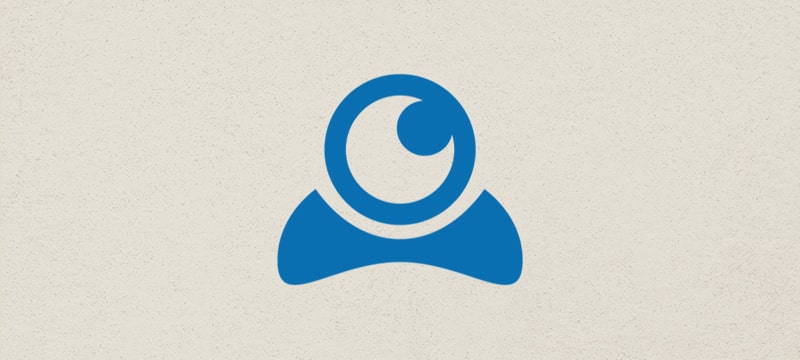 This cloud-based solution offers live video streaming, superior screen sharing, recording features, social media broadcasting, customized branding, and audience engagement analytics.
It also has full customization templates and features for positive audience interactions, a variety of formats, advanced Klaviyo integration api, multiple-device compatibility, and other relevant features to host video events and webinars.
The software integrates with marketing automation and CRM tools to deliver insights on the number of participants, devices used, location, and session timings.
For this reason, it's the preferred choice of thousands of entrepreneurs and business leaders looking for a superior real-time platform to engage with target audiences.
Benefits of Klaviyo integration with LiveWebinar:
Collate and process highly resourceful email lists that you build based on your webinar registrants, which can be used for future promotions.

Webinar leads are automatically delivered to Klaviyo.

Facilitates customized marketing communication.

Ensure your subscribers are notified about your marketing activities.
16) BigCommerce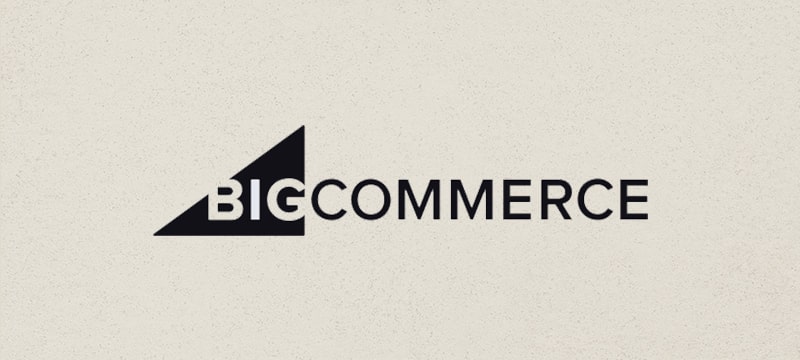 BigCommerce is one of the leading open SaaS ecommerce platforms worldwide. It empowers businesses of different sizes to build, innovate and expand their businesses online.
Its superior enterprise-grade functionality, excellent customization, performance capabilities, and ease of use make it one of the preferred solutions for B2C and B2B companies across different industries looking to create engaging online stores.
The app allows you to manage orders, view buyer details, and access key performance metrics for managing a business on the go. It is also accessible from mobile devices.
Benefits of Klaviyo integration with BigCommerce:
Enhance your email and SMS lists, leveraging quality data for improved segmentation and personalized messaging.

Quick and easy to integrate

Access 2,000+ proven email designs and texts developed by Klaviyo users with a vast range of filters to match your requirements

Personalize at scale with one-to-one attention for customers

Access to AI-driven estimates of a customer's potential next order date, gender, churn risk, and lifetime value for personalized marketing.
17) PayKickstart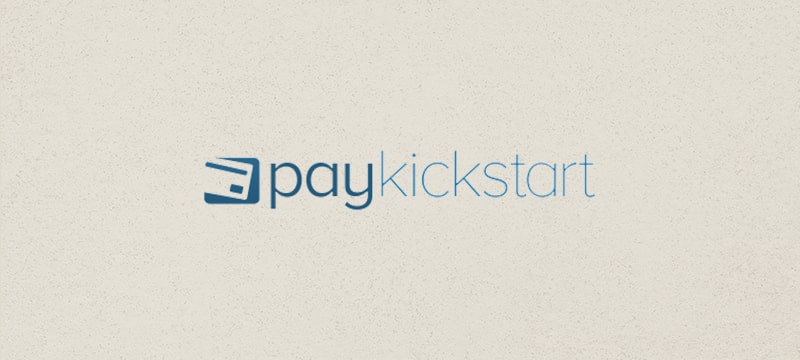 It is an affiliate management and subscription management platform supported by advanced revenue retention tools, robust technology, and a hassle-free customer experience.
Ecommerce businesses, including digital product and digital creators, software and SaaS companies, consultants, agencies, and physical product sellers, rely on PayKickstart to convert leads, accept payments, track affiliate partners, handle taxes, and other tasks.
The key features of the platform span shipping, promotions, commission and refund management, data security, recurring billing, and product configuration. PayKickstart is available on monthly and annual subscriptions and offers comprehensive customer support.
Benefits of Klaviyo integration with PayKickstart:
Conveniently manage your email marketing campaigns easily by integrating Klaviyo with PayKickstart.

Leverage Klaviyo's expertise in processing billions of consumer activities or data events for more accurate targeting, thorough analysis, and effective marketing.

Add segment leads and customers automatically to a specific list/tag in the Klaviyo account at purchase, cancellation, cart abandonment, refund, and more.
18) Orderhive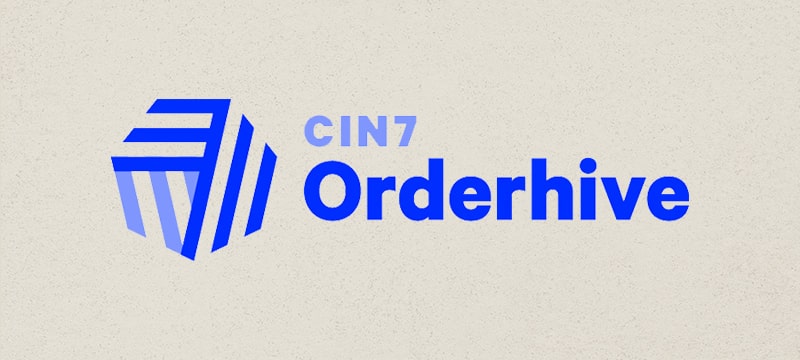 Orderhive is an ecommerce platform that lets you easily automate tasks within your operations and across your apps. In this way, you can simplify back-end tasks and improve operational efficiencies.
The workflow automation can be set up easily and quickly- It enables you to generate invoices, pick/pack lists, low-stock alerts, track and manage inventory across different sales channels, and lots more using the auto mode. In addition, the seamless back-end workflow gives you the support needed to grow your business.
Benefits of Klaviyo integration with Orderhive:
Conveniently import/export subscriber lists and automate your marketing workflows.

Store critical customer information such as forms and profiles vital for building strong relationships to drive growth.

Analyze new trends and gain richer customer insights through segmentation, analytics, reporting, and data science.

Add subscribers to Klaviyo lists automatically, in real-time, leveraging a wide range of conditions to trigger the additions.

Facilitates informed action leveraging different resources, social advertising, SMS, and email campaigns.
19) Agency Analytics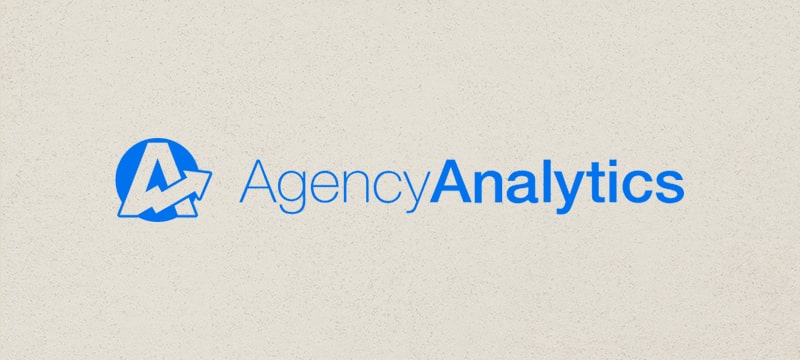 This user-friendly marketing reporting platform specifically enables agencies quickly provide clients with insightful reports and live marketing dashboards to highlight the total marketing outcomes.
Further, you can also give clients access to the interface or app as if it were an in-house platform.
Agency Analytics' comprehensive suite of SEO tools helps streamline and automate your agency and track the competitive landscape. You can monitor daily rankings and backlinks and implement technical SEO audits to enjoy a competitive advantage.
Benefits of Klaviyo integration with AgencyAnalytics:
Track campaigns, lists, segments, and event analytics to monitor campaign performance.

Analyze segments and list engagement by scanning individual subscriber behavior.

Access detailed delivery reports to track and monitor all contacts who received, opened, and clicked on your email campaigns on a single dashboard.

Configure automated email marketing reports with metrics significant to each client.

Compare the open and click history for advanced optimization of campaigns.
20) Wufoo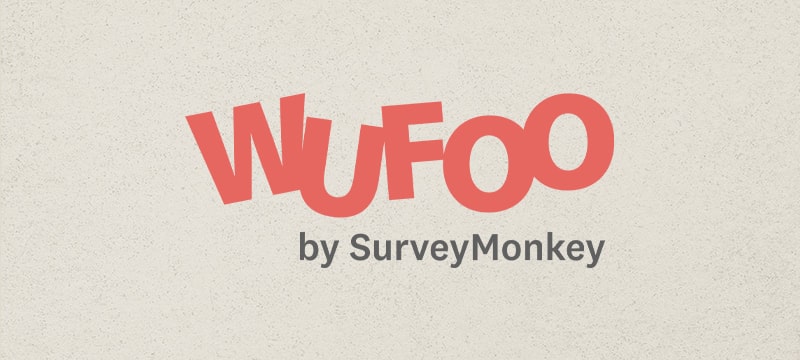 This user-friendly, cloud-based form builder simplifies creating forms for registration, application, contact, payments, surveys, and more.
You can easily create the forms needed for collecting data, files, and payments without any prior skills and knowledge in writing code. Likewise, you can easily embed forms into a website or share them using direct links to process online payments.
From designing engaging forms that reflect the brand or website values to automating workflows for form data to seamlessly transfer to CRM, marketing automation system, and more, Wufoo lets you spend less time on tedious tasks and focus on growing your business.
Benefits of Klaviyo integration with Wuffoo:
Streamlines your data management process

Integrates in just a few clicks and automates your work without code.

Subscribers get automatically added to Klaviyo, allowing you to start nurturing contacts via email marketing immediately.

New subscriber entries in Wufoo are instantly replicated in Klaviyo.
21) Attentive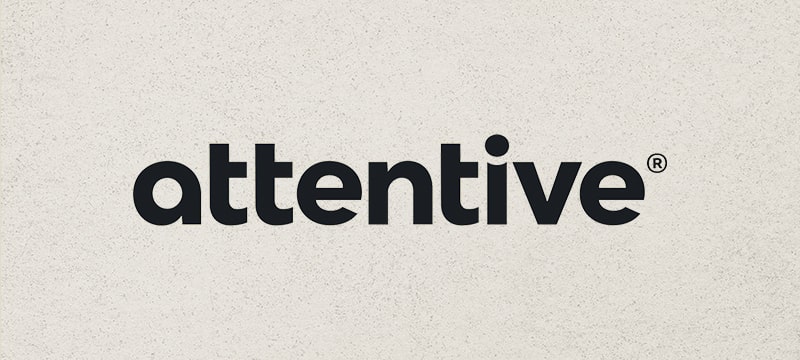 As a conversational commerce platform, Attentive seeks to offer business users all the tools needed to deliver timely text message marketing that their customers want to receive.
It facilitates personalized text messaging, which helps engage high-value mobile subscribers with relevant messages.
Moreover, you can enhance your SMS list faster, and integrate more easily with the rest of your tech stack while ensuring that your SMS program is compliant and helps drive business revenues.
Benefits of Klaviyo integration with Attentive:
Automatically send info between Attentive and Klaviyo without the need for code

Leverage Klaviyo's built-in customer database and 200+ integrations to access highly relevant real-time data.

Extensive data enables more effective segmentation leading to higher conversion rates.

Superior segmentation tools help maximize outreach to the ideal audience at the right time.

Get complete marketing control and gain actionable insights through Klaviyo's multichannel and email reporting tools and advanced technology.
22) Convertful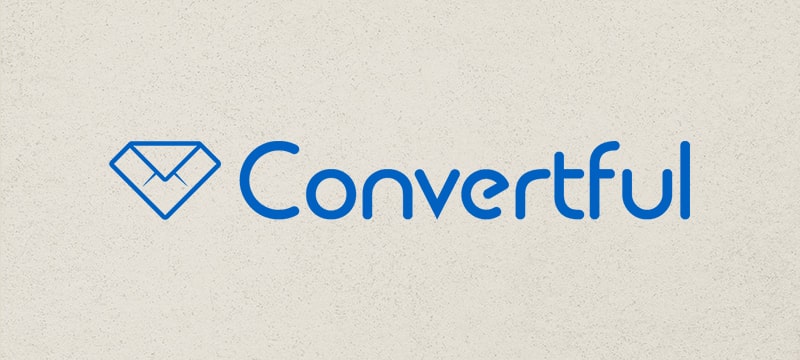 It is one of the best-in-class lead capture software that enables businesses to convert users into new email subscribers and/or sales.
Designed as an on-site conversion tool, it helps marketers create and target personalized offers matching the visitor's needs using email marketing integration, responsive templates, sign-up forms editor, targeting, lead recovery, A/B testing, and more.
Overall Convertful is easy-to-use with no coding skills required. The customizations and settings can be performed through the user interface and the drag-and-drop form builder. Finally, real-time analytics allow businesses to track conversions accurately.
Benefits of Klaviyo integration with Convertful:
Organic growth of the contact list enables businesses and brands to create highly-targeted email campaigns.

Customizable form fields to access relevant data, seamless data transfer to appropriate fields, and filters for personalizing email campaigns.

Accurately-timed and relevant offers based on behavior and interest-based triggers

Intelligent leads recovery to capture and add subscriber data correctly.
23) Emailable
This email checker SaaS is designed for bulk validation to help marketers and developers manage their email campaigns and filter contact database suitably.
Email addresses can be categorized as deliverable, undeliverable, duplicate, risky, and unknown. Features such as email detection, mail server validation, domain, and syntax check, SMTP server monitoring, and reporting enable the business to optimize campaign outcomes.
Emailable comes with an API, so developers can easily integrate with a website or mobile app and import email list data.
Benefits of Klaviyo integration with Emailable:
Seamlessly automate email verification with Klaviyo Integration.

Easily store, access, and use transactional and behavioral data to facilitate highly-relevant customer and prospect communications.

In-built autoresponders allow automation of triggered email flows to segmented audiences based on specific circumstances, for instance, abandoned carts and order follow-ups.

Measure the efficiencies of segmented lists and marketing campaigns through reporting and analysis with key metrics.
24) Mailfloss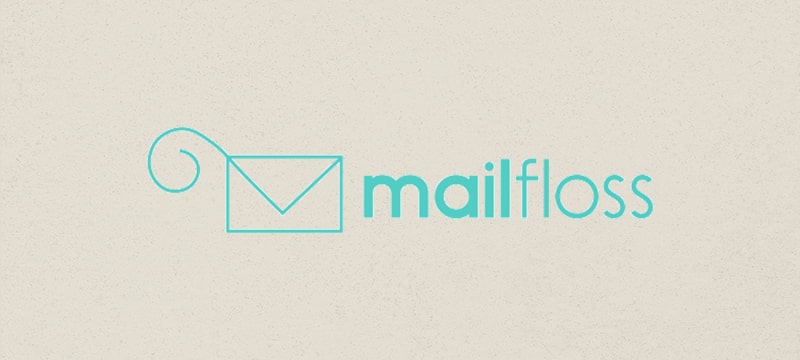 This cloud-based, fully-automated bulk email verification platform enables small and large businesses to automatically protect, filter, filter, and verify email lists.
Users can connect their email marketing platform with Mailfloss to customize preferences and automate the verification and protection processes.
In addition, automatic decay protection tools help prevent outdated email addresses from affecting the domain reputation, improve email deliverability, and boost ROI on marketing campaigns.
As it does not need developers or spreadsheets, it presents a unique approach to email verification.
Benefits of Klaviyo integration with Mailfloss:
Seamless integration as Klaviyo collects and stores all the relevant data from Mailfloss.

More accurately targeted campaigns based on pre-made templates and dynamic data facilitate personalization.

AB testing to optimize the performance of segmented campaigns.

Access to an experienced and supportive team during business hours to provide necessary resources and streamline the integration.

Dynamic web signup forms of Klaviyo help businesses capture additional customer data and enhance the database.
25) Neon CRM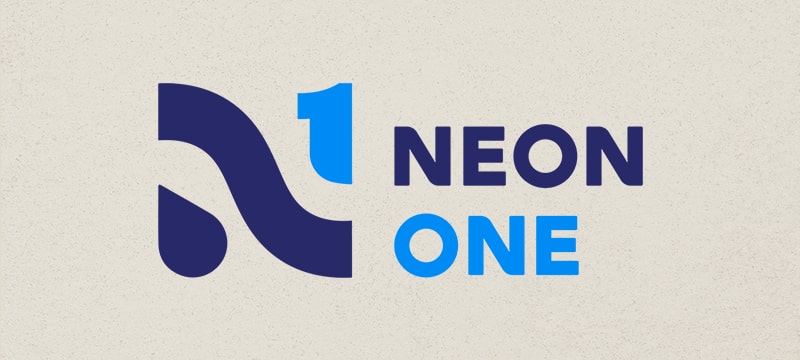 This constituent management software caters to small to midsize nonprofits helping manage members, donors, members volunteers, events, fundraising, and grants on one user-friendly platform.
With all the essential data and tools in one place, in quick, simple clicks, you can create online forms, interact with your donors, plan events, and manage members and volunteers, while leveraging insights from in-built key metrics dashboards.
The relationship-centric approach ensures that donor management retains a personal touch sans the tedious manual work.
Benefits of Klaviyo integration with Neon CRM:
Personalize and target email campaigns based on donations by each contributor and event registration activity.

Seamless sync of data from NeonCRM to Klaviyo for enhanced growth opportunities based on access to various marketing channels, including email, SMS, in-app notifications, and web.

Support highly-targeted customer and prospect engagement through data access, management, and analysis.

Accurate reporting and analysis leveraging key metrics to measure the outcomes of marketing campaigns.
26) Databox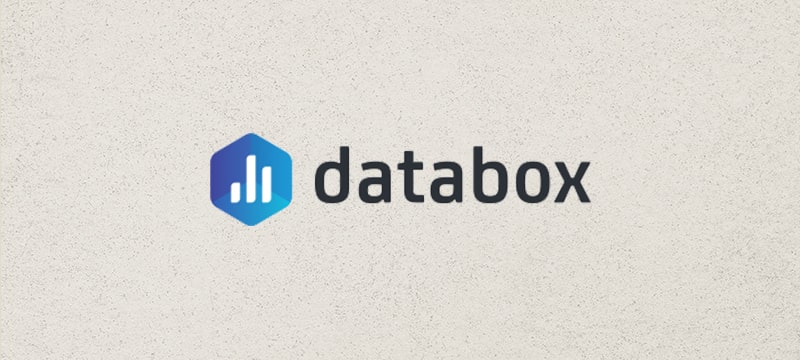 This cloud-based business analytics platform helps marketers, CEOs, decision-makers, and analysts check out various key performance indicators (KPIs) and develop reports using a single interface.
Users can connect with various sources of cloud-based data and leverage their databases to import data using Databox's REST API and SDKs. In addition, the Databox Designer lets users build custom dashboards with the drag-and-drop editor for displaying multiple data sources.
Further, the Databox mobile app allows real-time access to company performance through daily scorecards, alerts, and weekly summaries.
Benefits of Klaviyo integration with Databox:
Boost your ecommerce sales by analyzing and aligning your ecommerce strategy to deploy accurately targeted and relevant mail.

Implement powerful segmentation and advanced integrations with an e-commerce platform, point-of-sale software, and other critical marketing tools to boost sales.

Make smarter marketing decisions leveraging the user-friendly setup to access data.

Create custom reporting dashboards and track them on any device.
27) Shopify Plus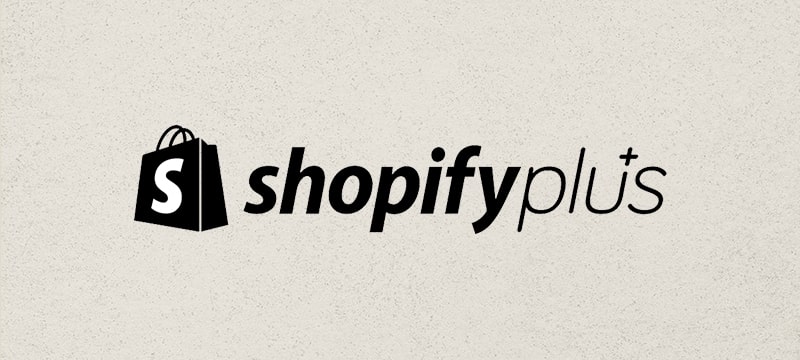 It's a fully hosted, multi-channel ecommerce platform and website builder for fast-growing wholesalers and enterprise-level online marketplaces who want greater control over their online stores without compromising quality.
Shopify Plus' high level of customization and scalability, along with its intuitive CMS navigation, enables businesses to manage content, products, content, and pricing without code.
Businesses can create different store versions for international marketplaces, customize storefronts, checkout pages, and backend systems, and implement tagging and segmentation.
In addition, it can facilitate personalized services and offers with discounts for specific products or collections, easily automate custom campaigns and flash sales, and much more.
Benefits of Klaviyo integration with Shopify Plus:
Drive sales automatically through custom automation with unlimited conditions, splits, texts, and emails

Implement advanced segmentation and personalization compared to most other platforms by syncing historical and real-time data across Shopify Plus and other tech tools.

Track critical performance metrics and identify growth opportunities using predictive analytics.
28) OpenCart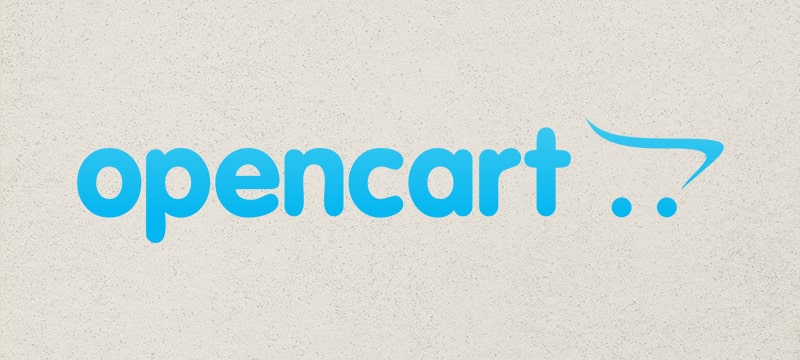 OpenCart is a free, open-source ecommerce platform that facilitates the sale and purchase of online products. In addition, it provides users access to its source code for modifying and customizing the online store.
The key features include an administration dashboard for an overview of your OpenCart website performance, customizable reporting tools, and user access to simplify tracking, security, and enhancements for your business.
You can sell unlimited products online without any additional fee. Moreover, OpenCart is a mobile-responsive and SEO-friendly platform. With excellent payment processing options, it combines the ideal feature of an ecommerce platform.
Benefits of Klaviyo integration with OpenCart
:
Product feeds display unique and suitable content for the individual email recipient.

Klaviyo email templates for well-planned newsletters and emails are automatically generated.

Segmentation to fine-tune lists for greater relevance.

Superior abandoned cart follow-ups and automated order post-purchase follow-ups to keep customers returning

Signup pop-ups to collect new emails on your site
29) Re:amaze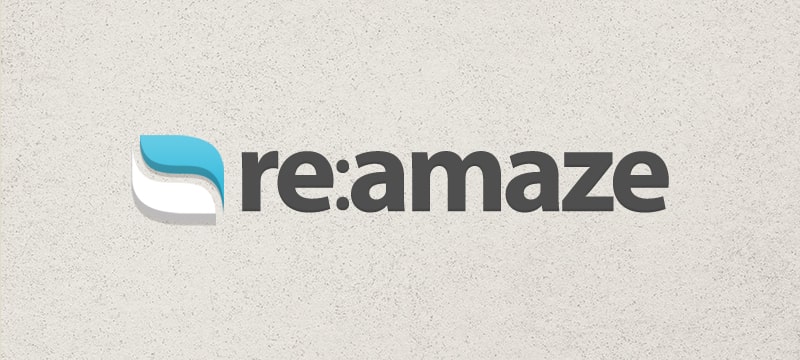 A web-based helpdesk platform enabling businesses to interact with customers, Re:amaze offers multi-channel support at scale for all conversational channels, including chat, email, social media, push notifications, VoIP, and mobile.
You can easily manage customer conversations from multiple storefronts or websites, automate routine tasks using MI, create natural language macros, and collaborate with teammates using notes, assignments, and shared views.
In short, Re:amaze helps your support team engages with customers by leveraging a shared team inbox to optimize the customer experience.
Benefits of Klaviyo integration with Re:amaze:
Visual integration of workflows helps save time and resources without coding.

Create custom workflows by selecting the triggers, actions, and searches.

Know the lists your customers are subscribed to and their email ids.

Seamlessly manage lists, with the ability to add contacts to an existing list, remove them from a list, or transfer them to another list.
30) Supermetrics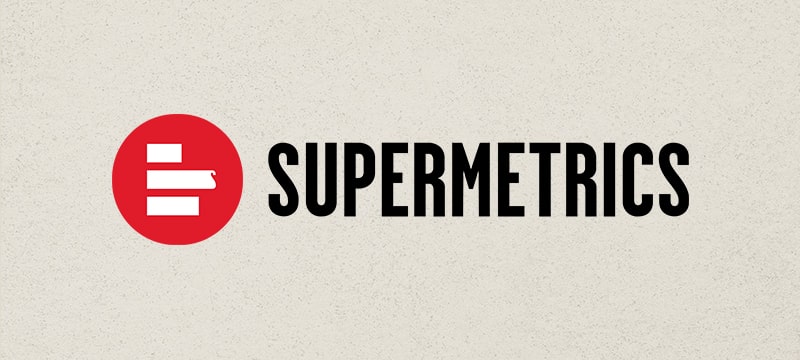 Supermetrics streamlines the delivery of data from more than 80 sales and marketing platforms into the analytics and reporting tools marketers use. This helps them make informed decisions.
Supermetrics enables businesses to aggregate siloed data from marketing and sales platforms into their respective reporting, storage, and analytics platform, for example, BI/data visualization tools, spreadsheets, data lake, or data warehouses.
As a result, the analysts, marketers, and engineers who use them get richer insights into their marketing data, enhanced marketing outcomes based on data-driven decisions, and considerable time and cost efficiencies.
Benefits of Klaviyo integration with Supermetrics
:
Track and compare campaign performance in a single view.

Optimize customer insights and accelerate revenues using one of the leading marketing platforms worldwide.

Personalize outreach communications by segmenting audiences efficiently and automatically implementing target-triggered campaigns based on analytics and reporting tools.

Monitor online marketing communications and email autoresponders accurately using A/B testing and real-time tracking technology.
FAQs
Q1. How many stores can I integrate with one Klaviyo account?
You can only implement one integration of any type within your Klaviyo account. For more than one ecommerce store of a similar kind, you'll have to create a Klaviyo account for each store.
At the same time, where a different platform supports multiple stores, you can integrate all stores with the same Klaviyo account. However, we do not recommend this as it impacts data analysis and metrics.
However, Magento users can integrate a Magento server with multiple stores. In that case, Klaviyo syncs all profiles and order data from each store into your account, as well as your 'Magento Store Name' and 'Magento Website ID' properties for each profile created.
Q2. How many integrations does Klaviyo have?
Klaviyo has over 300 data integrations to help optimize your digital ecosystem quickly and easily.
Q3. How do I integrate Klaviyo into my website?
Once you publish an embedded form from your Klaviyo account, and after selecting publish, you will get a popup with the embed code of your form.
You can also get this code by clicking the Behaviots tab on opening the form in the editor. Copy this code and utilize it to add the form to your site.
Q4. Is there any specific listing of possible Klaviyo integrations?
In your Klaviyo account, click on your account name, and select the Integrations tab at the lower left corner. Once you click All Integrations, the list of all Klaviyo-supported built-in integrations will be displayed. Sort by Category or search for integrations as per your requirement.
Q5. Can I send custom event data to Klaviyo?
Yes, you can, as Klaviyo has a very flexible API.