In recent years, Klaviyo has established itself as a serious competitor in the email marketing automation industry. To add to its feats, Klaviyo is one of the top contenders for automated SMS and MMS campaigns. Companies hoping to advance their omnichannel marketing strategy should consider subscribing to the Klaviyo Email and SMS pricing plan.

However, the newest changes to the SMS and MMS plans have left some marketers and users scratching their heads.

In this blog, we will guide you through the latest changes about Klaviyo sms pricing and how you can integrate them into your marketing strategies to maximize your ROI.
Understanding the previous pricing structure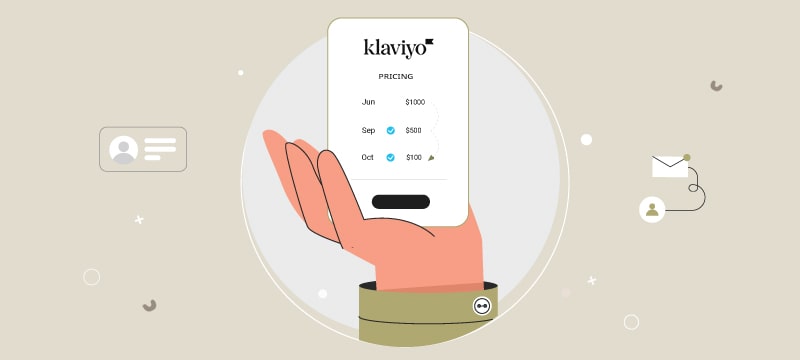 According to the previous SMS marketing system, the users had to add money to their accounts. The cost of sending one SMS or MMS would be automatically deducted from the balance every time the campaign was triggered.
The balance could also be carried over without any fuss. The messages cost around 5 to 7 cents depending on the volume of SMS and MMS you were sending.
This process was simple and easy to understand for marketers. However, the price fluctuation became unpredictable for the marketers when they added international SMS campaigns. To tackle this problem, Klaviyo introduced a new credit system.
Understanding the Credit System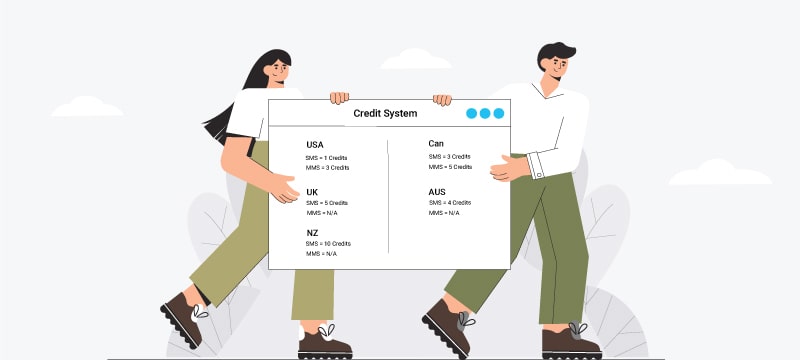 At first, understanding the new credit system might seem a bit daunting for new users. But, in reality, it is quite straightforward. So, how does the new credit system work?
To begin with, Klaviyo's free SMS plan offers you 150 credits to play around. And, with each credit, you can send one single SMS to your subscribers in the US. The number of credits utilized to send international messages varies.
For example, sending an SMS to Canada will cost around 3 credits. Similarly, it costs 4 and 5 credits to send an SMS to Australia and UK respectively.
Sending an MMS to your subscriber within the country will cost you around 3 credits. And, sending one to Canada will cost you around 5 credits.
In short, with the free version, you can send around 150 messages or 50 MMS to your subscribers within the US. The free plan is perfect for testing your SMS campaigns and evaluating their usefulness.
If you want to engage with more subscribers, you have to subscribe to an SMS plan with more credits. Below, you will find a detailed breakdown of the prices and various tiers.
Klaviyo SMS Pricing
Now, Klaviyo's SMS pricing is very different from its email pricing structure. For the email plans, Klaviyo charges the user based on the number of active accounts in your profile.
The number of email sends per month is also restricted to 10X times the upper limit of your subscriber tier.
On the other hand, you have to first pay for the number of credits you would like to use during the month. Then, these credits will be utilized to send the SMS and MMS.
Unlike the previous pricing systems, the unutilized credits expire at the end of the month. Therefore, you have thoroughly plan your SMS marketing campaign before committing to any SMS plan.
Some beginner marketers may insist that the previous system was simpler. But, if you closely look at the pricing structure, you will notice that the current pricing structure is much more economical.
In the previous plan, users had to pay around 5 to 7 cents per SMS. With the current cost model, they only have to pay a cent for every SMS as long as they are sending it within the US.
You should know that the below-mentioned cost is specifically for SMS marketers using general phone numbers. But, the prices don't vary much if you upgrade to a short code or toll-free number.
SMS short codes and vanity numbers do give you enhanced throughput. In simpler words, you can send more messages to your subscribers every second.
| | | |
| --- | --- | --- |
| Subscriber Tier | Total Number of Credits | Price Per Month |
| 51-150 | 450 | $5 |
| 151-250 | 1250 | $10 |
| 251-500 | 2500 | $20 |
| 501-750 | 3750 | $30 |
| 751-1000 | 5000 | $40 |
| 1001-1250 | 6250 | $50 |
| 1251-1500 | 7500 | $60 |
| 1501-2000 | 12000 | $80 |
| 2001-2500 | 15000 | $100 |
| 2501-3000 | 18000 | $120 |
| 3001-3500 | 21000 | $140 |
Klaviyo Prices For Both Emails and SMS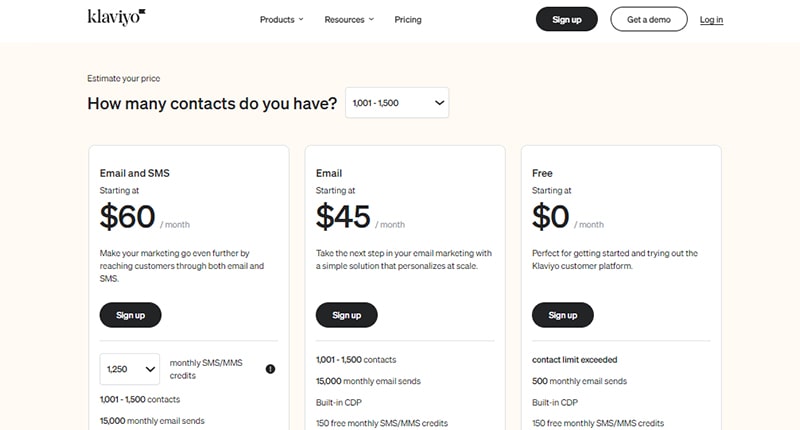 Companies aiming to improve their omnichannel marketing efforts will usually opt for the combined Email and SMS package. It is also easier to coordinate and manage multiple campaigns from a single dashboard.
The pricing of the Email and SMS packages will depend on the ratio of subscribers and SMS credits you want.
For example, a package of 1000 email subscribers and 1250 SMS credits can cost you $45 per month.
On the higher end, for 100,000 email subscribers and 10,000 SMS credits, you will need to fork out a whopping $1470 per month. Klaviyo has a price calculator on its website to make calculating the prices easier.
Conclusion
For the first time since its inception, Klaviyo has implemented such platform-wide price changes. However, their vision remains unchanged. Klaviyo aims to channel its extra revenue toward improving its functionality and reliability.
In turn, offering more scalability options to its users. The SMS credit system is a true testament to their steadfast vision. With the introduction of the new system, most users saw an increase in their ROI as the cost per SMS decreased.
Even with the SMS price changes, Klaviyo will still be the preferred platform for many brands looking to improve their omnichannel approach. In case, if you are looking for a klaviyo email marketing agency InboxArmy Can be the right choice for you. For more information contact us Now.
FAQs
Q1. Is Postscript better than Klaviyo SMS?
In terms of pure SMS functionality, Postscript is considered better than Klaviyo SMS. However, Klaviyo offers both Email and SMS packages to its customers with unmatched customer support and seamless platform integrations.
Q2. Do the new Klaviyo price changes make the SMS plan more expensive?
No, the introduction of the new SMS credit system does not increase the prices of the plan. Rather, it decreases the price of each SMS from 5 cents to a single cent. However, if you are not strategic with your SMS usage, you can lose your credits at the end of the month and incur unnecessary losses.
Q3. Is the cost of credit the same for sending SMS to other countries?
While the cost of the credits remains unchanged, the number of credits utilized to send a single SMS changes per country. For example, Klaviyo uses a single credit to send an SMS within the US, while sending an SMS to Canada utilizes 3 credits.